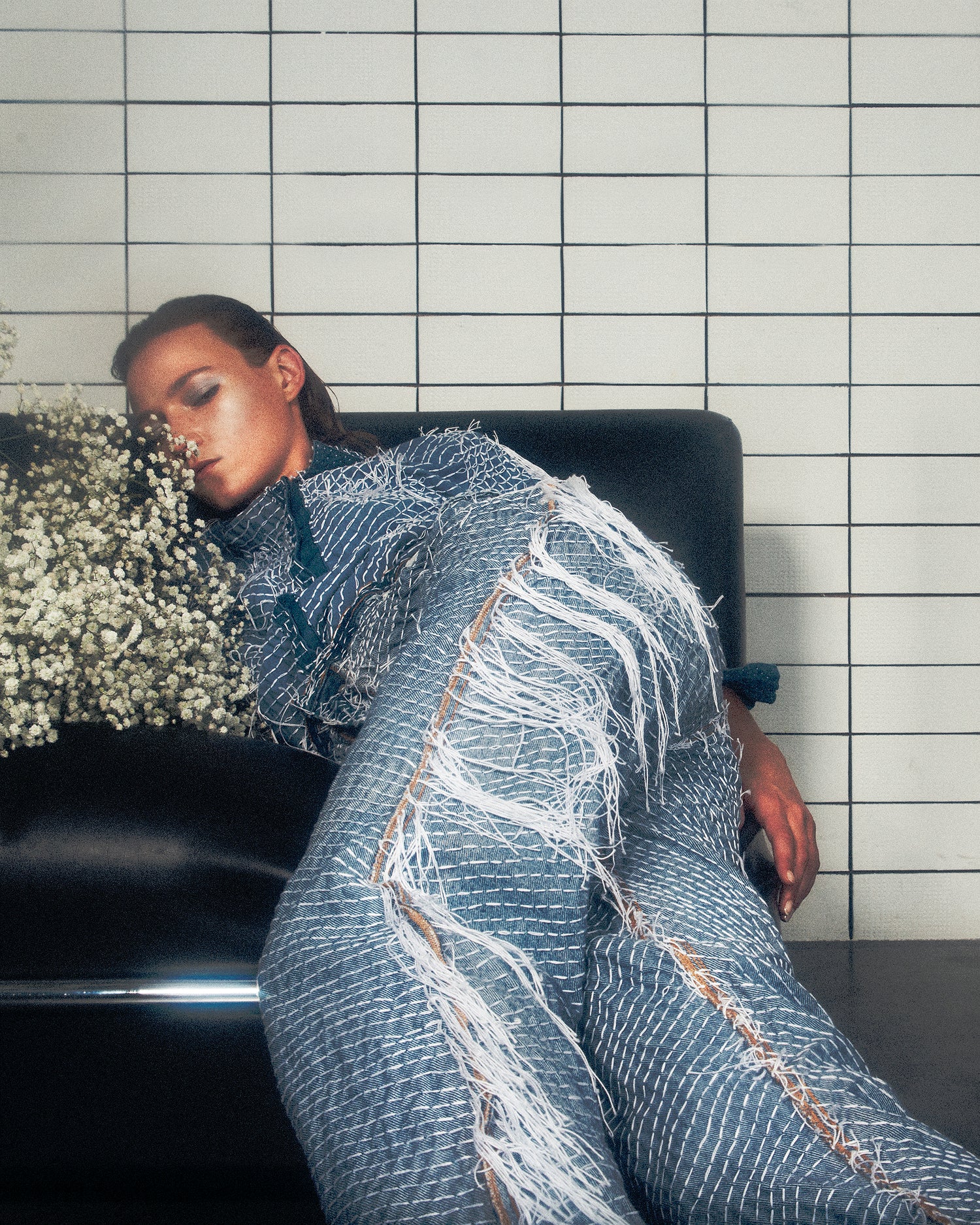 our story
Belgian designer Alexandra Jacmin and her entrepreneur twin sister Ségolène Jacmin joined forces to establish their eco-conscious label FAÇON JACMIN. After graduating from La Cambre, Alexandra worked for Maison Martin Margiela and Jean-Paul Gaultier. 
FAÇON JACMIN is an attitude. 
With their label, the twins aime to give women more confidence and empower them in their everyday life, helping to express themselves to the fullest.
Alexandra's designs explore the codes of seduction, and the alliance of masculinity and femininity. If denim remains her field of predilection, other fabrics are intertwined with it, to present a playful silhouette, meddling boldness and charm – a vision for an eco-conscious, modern, desirable, and determined woman.
SUSTAINABILITY AT THE HEART
The sisters are committed to making the best possible quality of clothes, that aim to last for a lifetime. With their label, they take the lead to boost ecological initiatives in response to consumer demands and to reduce the industry's environmental impact.
They are sourcing the best quality fabrics in Italy, and select mainly certified organic cottons and waterless denims. Next to that, they make it a point of honor to work only with confection ateliers based in Europe, i.e.: Italy, Portugal and Bulgaria.
They also value upcycling and frequently release upcycled capsules.

Above that, the twins continue to try implementing sustainability in all different steps of the channel.